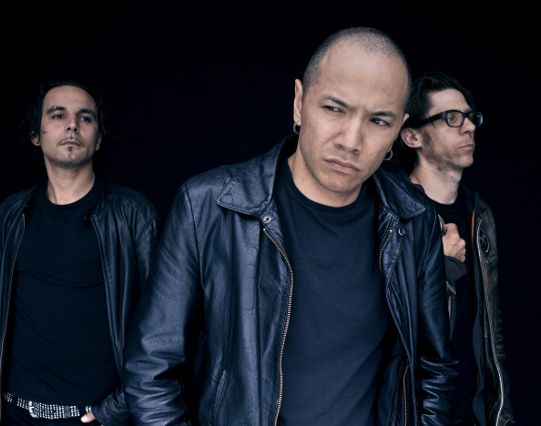 Hard Club
16 Maio 2013
Abertura de Portas: 20h00
Início do Espectáculo: 21h00
BILHETES
Entrada: 20€
TMN ao Vivo
17 Maio 2013
Abertura de Portas: 20h00
Início do Espectáculo: 21h00
BILHETES
Entrada: 20€
O canadiano Danko Jones traz a Portugal a sua máquina bem oleada de rock n' roll para dois concertos, dia 16 de Maio no Hard Club e dia 17 de Maio na Tmn ao Vivo. Os concertos servem de apresentação ao novo álbum, "Rock and Roll is Black and Blue", editado em Setembro do ano passado.
Com 7 álbuns de originais já editados, Danko Jones representa o rock n' roll à antiga, directo, forte e intenso, sem contemplações. Ao longo dos últimos anos, o músico canadiano estabeleceu uma relação única com o público português, que acorre em massa aos seus concertos.
No formato power trio, sempre acomponhado de um baixista e um baterista, os concertos de Danko Jones são conhecidos pela intensidade máxima, capaz de fazer suar a sala, e pela atitude de palco do músico canadiano, que não deixa o espectáculo em mãos alheias.
Em 2012, Danko Jones abriu o Palco Optimus do Optimus Alive, no primeiro dia, com um dos concertos mais elogiados de todo o festival. Este ano, está de regresso a Portugal para apresentar disco novo, em dois concertos que o público tão depressa não vai esquecer.
MAIS SOBRE Danko Jones
www.dankojones.com
Promotora : Everything is New